Coming May 2015 - Franklin Park at River Green - Townhomes from the mid $100s
 Kerley Family Homes is excited to announce Franklin Park at River Green, a new townhome community coming soon to Canton in Cherokee County! This amazing new home community features a pool, tennis courts, soccer and clubhouse and lots of green space and prices start from the mid $100's.
Ideally located in the Canton area, this established community is a favorite. "Where metro meets the mountains " Moving at a big-city pace, Canton still embodies small town charm. A variety of restaurants and attractions make Canton a great place to live.  Nearby attractions include Amicalola Falls, Tellus Science Museum, Red Top Mountain, Appalachian Trail,Kennesaw Railroad Museum, Kennesaw Civil War Museum and so much more.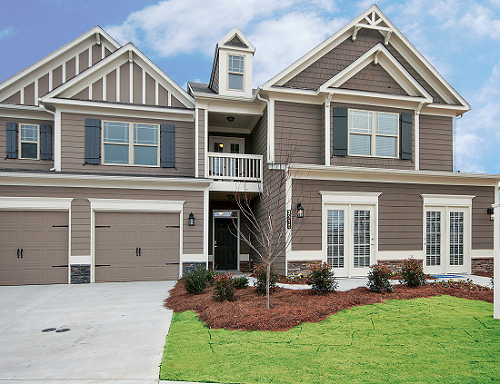 Kerley Family Homes is well-known for their value and attention to detail, gorgeous detail that is....When you choose a Kerley Family Home, you will enjoy beautiful detailing like arched doorways, crown molding, Judges panels and much much more. (all options per plan) 
At Kerley Family Homes "Its All About Value" but it is also about honesty and integrity. With Kerley you get assurance that your home is built right backed by  a program of the Greater Atlanta Home Builders Association, the Certified Professional Home Builder designation is reserved for builders who are dedicated to maintaining the highest level of professionalism, customer service and homeowner satisfaction. 
Not only is Kerley Family Homes a CPHB but they are Family Owned & Operated and proud to be an accredited member of the Better Business Bureau where they have an enviable A+ rating.  KFH knows this is a big investment for you so they also offer a 2/10 Home Warranty 
Check back often for more information and for the announcement of the floor plans, visit us online or call 770-780-8100 to get on our priority list.